There are 3 trekking routes which are used to reach the summit of Nag Tibba. The details of trek route is given below.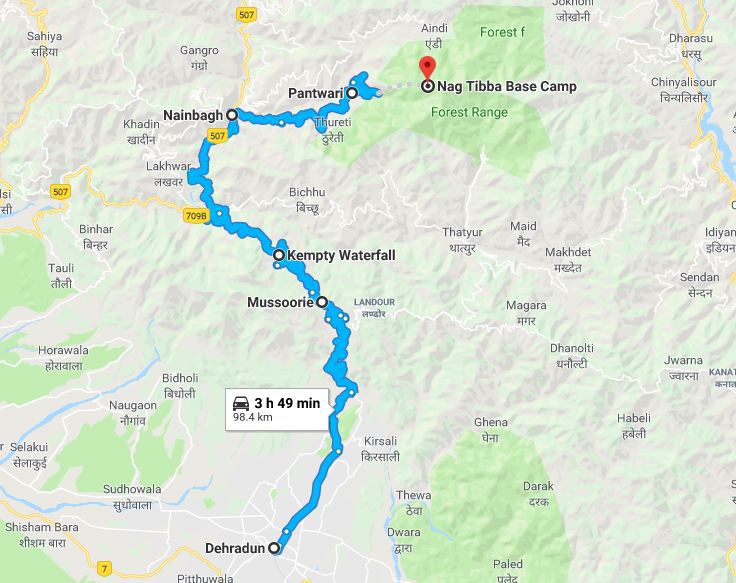 Trek Route 1: From Devalsari Village (13 kms) 
The trek to Nag Tibba starts from Devalsari (13 kms) where one can stay Foresh Guest House by taking permission from the Mussoorie Forest Office. You can trek further for 3 kms to Nag tibba top which offers a breathtaking view of the Himalayas. The route goes through the thick deodar forest and reaches to the remote place with almost no habitation.
Trek Route 2: From Panthwari Village (8 Kms)  
This is the most used route for trekkers to reach Nag Tibba base camp and summit. Pantwari village is 50 Kms by road from Mussoorie and 85 Kms from Dehradun. It is one the shortest route to reach Nag Tibba (just 8 Kms) from Panthwari village. Though the route is is little complicated and requires a guide.
Trek route 3: From Aunter (via Thatyur)
The motorable route via Thatyur goes all the way up near bridle path near Aunter. From here you walk up to the ridge top to Aunter, from here the route is quite straight with few slopes.