Nestled in Uttarakhand's serene hills, Triyuginarayan Temple is a sacred Hindu site steeped in mythology. Believed to be the venue of Lord Shiva and Goddess Parvati's celestial wedding, its ancient stone architecture and spiritual aura attract pilgrims and history enthusiasts alike. Surrounded by breathtaking landscapes, the temple stands as a testament to divine love and timeless devotion. Pilgrims visit to partake in rituals, adding to the sanctity of this historic site. Triyuginarayan Temple, with its rich history and religious significance, continues to beckon those seeking solace and a connection to the profound spiritual heritage of India. Plan your pilgrimage with our travel tips, including transportation details from Dehradun's Jolly Grant Airport or Rishikesh railway station. Immerse yourself in the temple's serene surroundings, where rituals and festivals enrich the spiritual experience. Unveil the mystique of Triyuginarayan, a timeless haven nestled in the scenic hills
Char Dham Yatra Package Do Dham Yatra Package Kedarnath Yatra Package Panch Kedar Yatra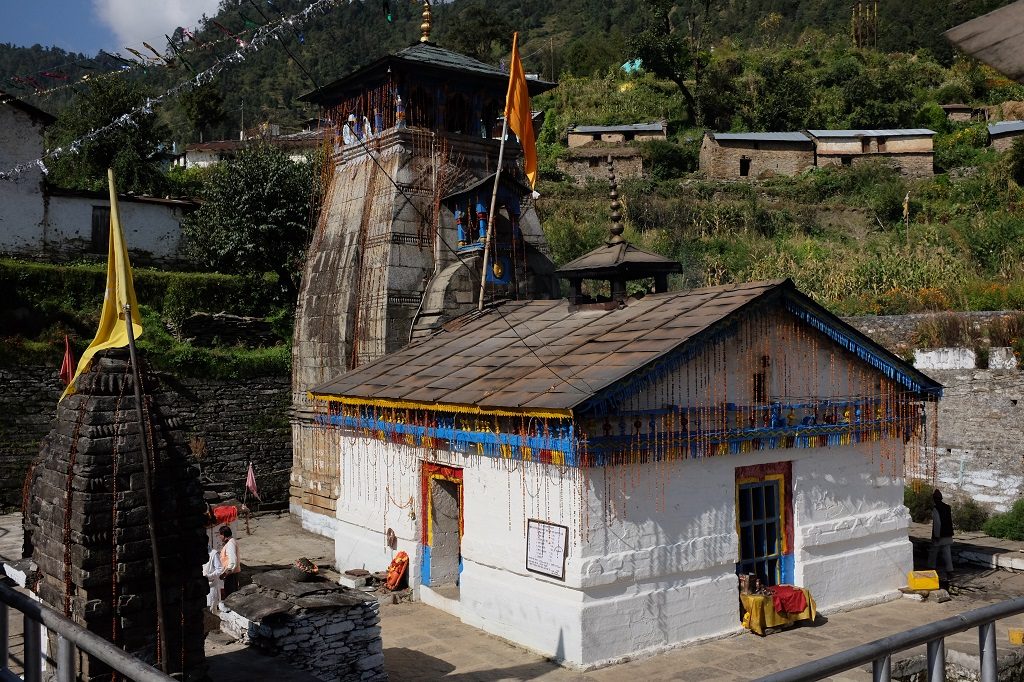 Temple History
There is an interesting story related to the history of the temple, which is located in the Rudraprayag district of Uttarakhand. According to the story, Triyuginarayan was the capital of Himavat, where the marriage of Lord Shiva and Goddess Sati took place at the Brahmashila. The temple is believed to be the exact spot on Earth where the wedding ceremony occurred.
How to reach Triyuginarayan Temple
By Air: The nearest airport is Jolly Grant Airport in Dehradun, approximately 224 kilometers away. From the airport, hire a taxi or use public transportation to reach Sonprayag, the nearest road point to Triyuginarayan.
By Rail: The nearest railway station is in Rishikesh, around 204 kilometers from Triyuginarayan. From Rishikesh, one can hire a taxi or take a bus to reach Sonprayag.
By Road:Sonprayag serves as the roadhead for Triyuginarayan Temple. From Sonprayag, a trek of around 5 kilometers leads to the temple. Alternatively, taxis or shared vehicles may be available for hire to cover the distance.
Place Near Triyuginarayan Temple
Sonprayag 

Kedarnath Dham 

Gaurikund

Vishwanath Temple

Shankaracharya Samadhi

Bhairav Temple
Note: Registration is compulsory for CharDham Yatra. Know more about Char Dham Yatra Registrations