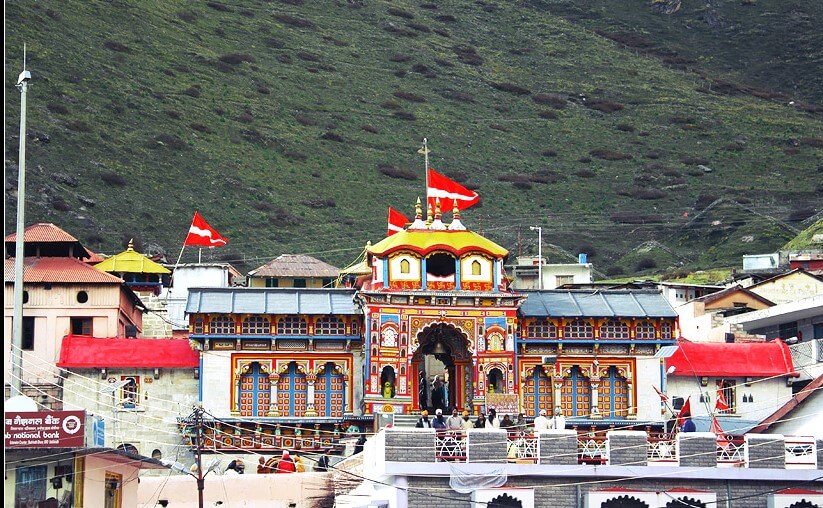 Char Dham Weather       Kedarnath Dham Weather  
Badrinath, a sacred town in the Chamoli district of Uttarakhand, India, experiences distinct weather patterns throughout the year. Here's a seasonal guide to the weather in Badrinath:
Summer (May to June):

Summer is the primary pilgrimage season in Badrinath.
Daytime temperatures range from 10 to 20 degrees Celsius (50 to 68 degrees Fahrenheit), making it relatively mild.
Nights can be cold, with temperatures dropping, so it's advisable to carry warm clothing.

Monsoon (July to September):

Monsoon brings heavy rainfall to the region.
Landslides and roadblocks are common during this season, making travel challenging.
Pilgrims need to exercise caution and stay informed about weather conditions and travel advisories.

Autumn (October to November):

Autumn sees a gradual decrease in temperature.
Daytime temperatures range from 5 to 15 degrees Celsius (41 to 59 degrees Fahrenheit).
Nights become colder, and warm clothing is essential.
Char Dham Yatra Package    Teen Dham Yatra Package    Do Dham Yatra Package    Ek dham Yatra Package 
Winter (December to April):

Winter is off-season for pilgrimages, as Badrinath experiences heavy snowfall.
Daytime temperatures can range from -5 to 5 degrees Celsius (23 to 41 degrees Fahrenheit).
Heavy snowfall can lead to road closures, limiting accessibility to the region.
It's crucial to note that weather conditions can change, and it's recommended to check the current weather forecast and road conditions before planning a trip to Badrinath. Pilgrims and travelers should be prepared for variations in temperature and possible travel disruptions, especially during the monsoon and winter seasons. Additionally, local authorities and weather services should be consulted for the latest updates and advisories.
Essential item list for chardham Yatra 
Important Note: Registration is compulsory for CharDham Yatra 2024. Know more about Char Dham Yatra Registrations