The Rupin Pass Trek is challenging and a fun. Good for adventurous people. The trek starts from Dhaula in Uttarakhand and ends at Sangla in Himachal Pradesh. Rupin pass trek is a high altitude trek and almost covers 15,454 feet of altitude.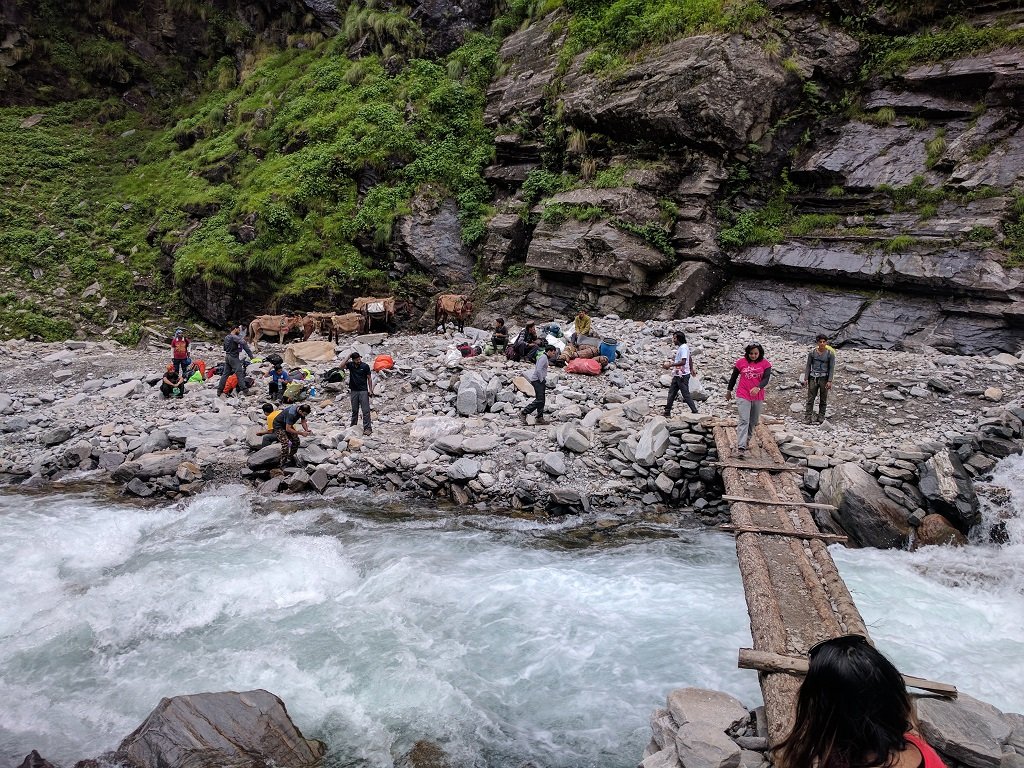 The Trail
Well the trek starts by passing through the rhododendron woodlands besides the tons river, As the trek proceeds forward experience of walk through the walnut and deodar trees to reach hanging village is enchanting. Trek through the dewy and charming meadows and enter the Rupin waterfall. Later the trek will ascend through snowfields as well as a rocky path to arrive at the Rupin Pass. A lot of snow can be found during the ascend.
Strength and Endurance
Rupin Pass Trek is a trek which let you know your strengths and weaknesses and will definitely help you gain endurance and stamina for future treks.
Pictorial view of Himalayas

Beautiful view of rupin pass trek

View en route rupin pass
Pictorial views
Rupin Pass trek is one of the most beautiful treks with provides panoramic views of the Himalayan peaks. The trekking route to this high altitude pass passes through lush green forests of fir, rhododendron and pine, glacial meadows and waterfalls. The treks goes through the walnut and deodar forest. Enjoy the stay of beautiful hanging village.
Rivers along the trek
The Rupin river flows along the trail from Dhaula. From Dhaula, the Rupin and Supin rivers merge to form the Tons river. River Tons is one tributaries of Yamuna river.
Remote Villages
Jhaka Village, A Hanging Village en route of rupin pass trek

beautiful wooden hut on rupin pass trek

Rupin pass trek Home stay
The route also has a number of remote villages where you will see houses with architecture common in the Kinnaur region. You can also witness the simple lifestyle of the local residents here.