Vishnuprayaag "is one of the famous Panch Prayag and the major pilgrimage sites of Uttarakhand. It is one of the famous confluence sites of India. It is situated at an altitude of 1372 m above sea level.
"Vishnuprayaag" is located at the confluence of the Vishnu Ganga (Dhauli Ganga) and the Alaknanda rivers. The place of origin of the Alaknanda is "Satpanth" and the source of the river Dhauliganga is "Policy pass" and it is found in Alaknanda with a great deal. It is located on the Joshimath-Badrinath motorway.
Vishnuprayaag is located 12 km from the motorway ahead of Joshimath and 3 km from the pedestrian area. At this holy place on the confluence of Mandakini and Dhauli Ganga, Narada had pleased Lord Vishnu with chanting of Ashtakshari and it is also said that Lord Vishnu Narsingh had been in the incarnation of the incarnation here. The ancient temple and Vishnu Kund are beautifully decorated with Lord Vishnu statue at the confluence. After the Devprayag in Punch Prayag, special significance of "Vishnuprayag" is considered.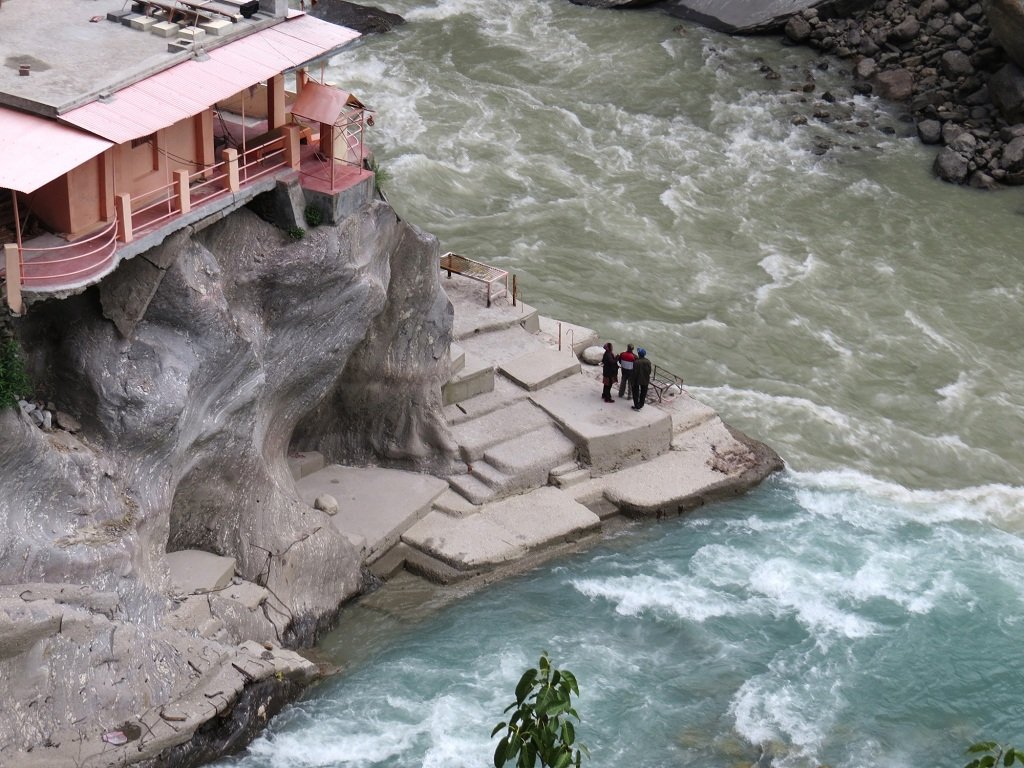 MYTHOLOGICAL BELIEFS OF VISHNUPRAYAG
Vishnuprayaag is named after Lord Vishnu. According to the belief of Vishnu Pryag, it is said that Narada Muni had done penance of Lord Vishnu at this place and Narada Muni chanted Pankshari Mantra in asceticism and in order to present himself to Lord Vishnu Narada Muni, Narada Muni Were in front of us.
According to mythology, this place is where the ascetic Narada is the penance, after which Lord Vishnu appeared before him. There is also a temple of Lord Vishnu in Vishnuprayaag. All the credit for the construction is given to Ahilyabai, Empress of Indore. The Queen had constructed the temple of Lord Vishnu in 1889.
There are two mountains on right and left in Vishnuprayaag, which are known as the gatekeepers of Lord Vishnu, "Jai" and "Vijay". Of these, the right mountain is considered "Vijay" and "Jai" and the left mountain. (History of Vishnuprayaag, mythological beliefs and attractions)