Dharchula is a picturesquetown nestled in the northern part of the Indian state of Uttarakhand, near the border with Nepal and Tibet. This charming town is a hidden gem in the Himalayan region, offering breathtaking natural beauty, rich cultural heritage,and a gateway to numerous trekking and adventure opportunities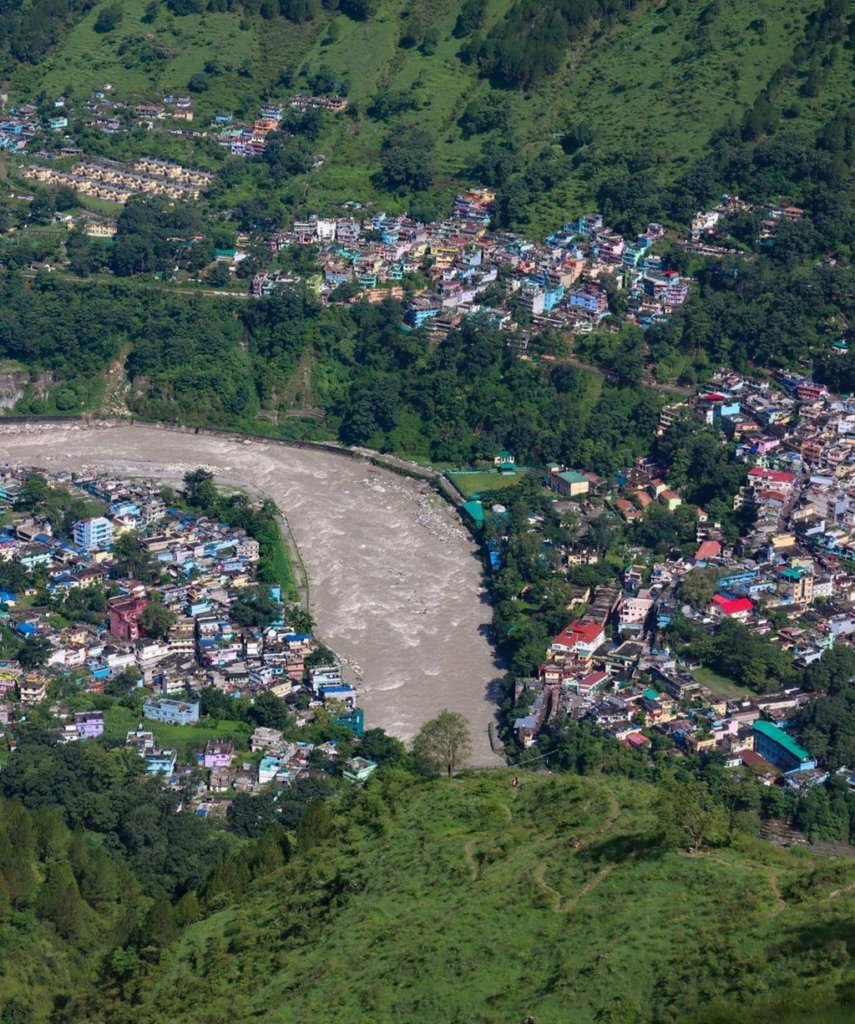 Places to See in Dharchula
Askot Musk Deer Sanctuary

Jauljibi

Kali River

Nayaran Ashram

Om parvat
How to Reach Dharchula
ByRoad: Dharchula is well-connected byroad to several major cities and towns in Uttarakhand. The road journey to Dharchula offers stunning views of the Himalayan landscape.
From Delhi: The most common route to Dharchula from Delhi is via Haldwani. You can drive or take a bus from Delhi to Haldwani (approximately 290 kilometers) and then continue the journey to Dharchula (about 225 kilometers) by road. The entire road journey can take around 12-14 hours.
From Kathgodam: If you prefer a shorter road journey, you can take a train or drive to Kathgodam, which is well-connected to Delhi, and then continue by road to Dharchula. The road distance between Kathgodam and Dharchula is approximately 225 kilometers, taking around 8-10 hours by car.
From Dehradun: If you're traveling from Dehradun, you can drive to Dharchula via Tanakpur. The distance is approximately 380 kilometers, and the journey takes around 12-14 hours.
Local Transport: Once you reach Dharchula, you can explore the town and its surrounding areas by local taxis, auto-rickshaws, and on foot.
By Flight: The nearest airport toDharchula is Naini Saini Airport (also known as Pithoragarh Airport), which islocated in Pithoragarh, approximately 80 kilometers from Dharchula.
From Delhi: You can take a flight from Indira Gandhi International Airport (DEL) in Delhi to Naini Saini Airport (PGH) in Pithoragarh. Several airlines operate flights on this route, and the flight duration is approximately 1.5 hours. After landing at the airport, you can hire a taxi or take a local bus to reach Dharchula in about 3-4 hours.
Please note that flight schedules may vary, and it's advisable to check the latest information and book your tickets in advance.
By Train: The nearest railway station to Dharchula is Tanakpur Railway Station. located approximately 218 kilometers away. 
From Delhi: You can take a train from Delhi to Tanakpur. Several trains connect Delhi to Tanakpur, and the journey takes approximately 8-10 hours. Once you reach Tanakpur, you can continue your journey to Dharchula by road, either by hiring a taxi or taking a local bus.
From Kathgodam: Another option is to take a train from Kathgodam to Tanakpur, which is a shorter journey. Kathgodam is well-connected to Delhi by train, and the train ride from Kathgodam to Tanakpur takes around 3-4 hours. After reaching Tanakpur, follow the road route to Dharchula.
Reaching Dharchula by train is a scenic journey,and the railway station at Tanakpur is well-connected to major cities in North India.
Please check the latest transportation schedules,routes, and availability before planning your trip to Dharchula, as they may besubject to change.
Dharchula Tour Packages
Aadi Kailash Trek

Om parvat Trek

Panchachuli Base Camp Trek